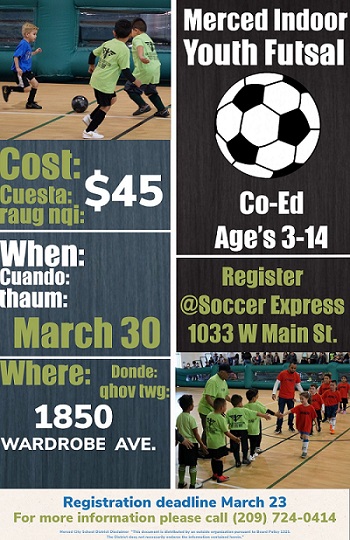 LIGA DE NINOS EDADES 3-14 EMPIEZA MARZO 30. REGISTRA AHORA!
MAXIMIZE YOUR INDOOR SOCCER SKILLS WITH THE WORLDS FIRST FUTSAL WITH INFLATABLE WALLS!!
PRESENTED BY AGUILERAS INDOOR SPORTS
CLICK THE PHOTO FOR VIDEO!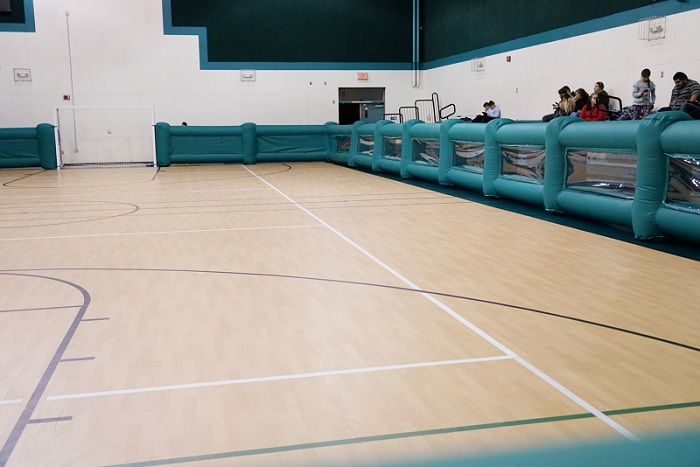 NEW SEASON FOR ADULTS STARTS FEB. 26, 2019 SIGN UP YOUR TEAM NOW!
NUEVA TEMPORADA DE ADULTOS EMPIEZA FEB. 26, 2019 REGISTRA SU EQUIPO AHORA!
Phone Number: (209) 233-4809

Email: mercedindoorsports@yahoo.com
CLICK HERE FOR UNIFORMS!

BUY YOUR UNIFORMS TODAY!!
SHIRT ONLY $17.00
SHIRT & SHORTS $23.00
SHIRT, SHORTS, & SOCKS $25.00
WE HAVE ALL TEAMS INCLUDING MEXICO, EUROPE, AND SOUTH AMERICA, IF WE DONT HAVE IT IN STOCK WE COULD ORDER IT FOR THE SAME LOW PRICE!
WE ALSO CARRY ADDIDAS, NIKE, PUMA IN SHOES APPERAL INCLUDING SWEATS OR JACKETS AND ANYTHING YOU NEED FOR SOCCER!
MERCED SOCCER EXPRESS IS LOCATED INSIDE AGUILERAS AT 1033 W MAIN ST!
CONTACT US AT: (209) 724-0414